Join the conference

During the Belgian ICOS Science Conference 2023 we will discuss the advantages of a standardised European monitoring network, dig into the ICOS data, and explore possible implementation of the ICOS data or measuring facilities in different science and industry fields.
Does you research address greenhouse gases in an atmospheric, maritime or ecosystem (including tropical or temperate climate forests, grasslands or crop fields, or heathland) setting, can your expertise invigorate the research conducted at or by the ICOS-Belgium network, or does your company see uncharted opportunities for possible future collaborations?
We love to welcome your contribution!
Make sure to send us your abstract by 28 February 2023 using this form:
Send us your abstract
During the ICOS Science Conference 2023 three research topics are put forward: 'ICOS-Belgium sites reveal new insights', 'From data collection to societal change', and 'Collaborations lift ICOS to the next level'. We welcome all contributions addressing one or more of these topics. Deadline for abstract submission is 28 February 2023.
During submission, indicate the research topic relevant for your abstract and preference for an oral or poster presentation. If your oral gets rejected for presentation and you want to be eligible for a poster presentation, you can also indicate this in the submission form. Abstract and title are required for oral and poster presentations The abstract must be submitted by the presenting author, must be written in English, and is limited to 300 words.
The organising committee will make a selection from the sent abstracts. Authors of selected oral and poster presentations will be contacted before 20 March 2023. Guidelines for oral and poster presentation will be sent to you when the full program is announced.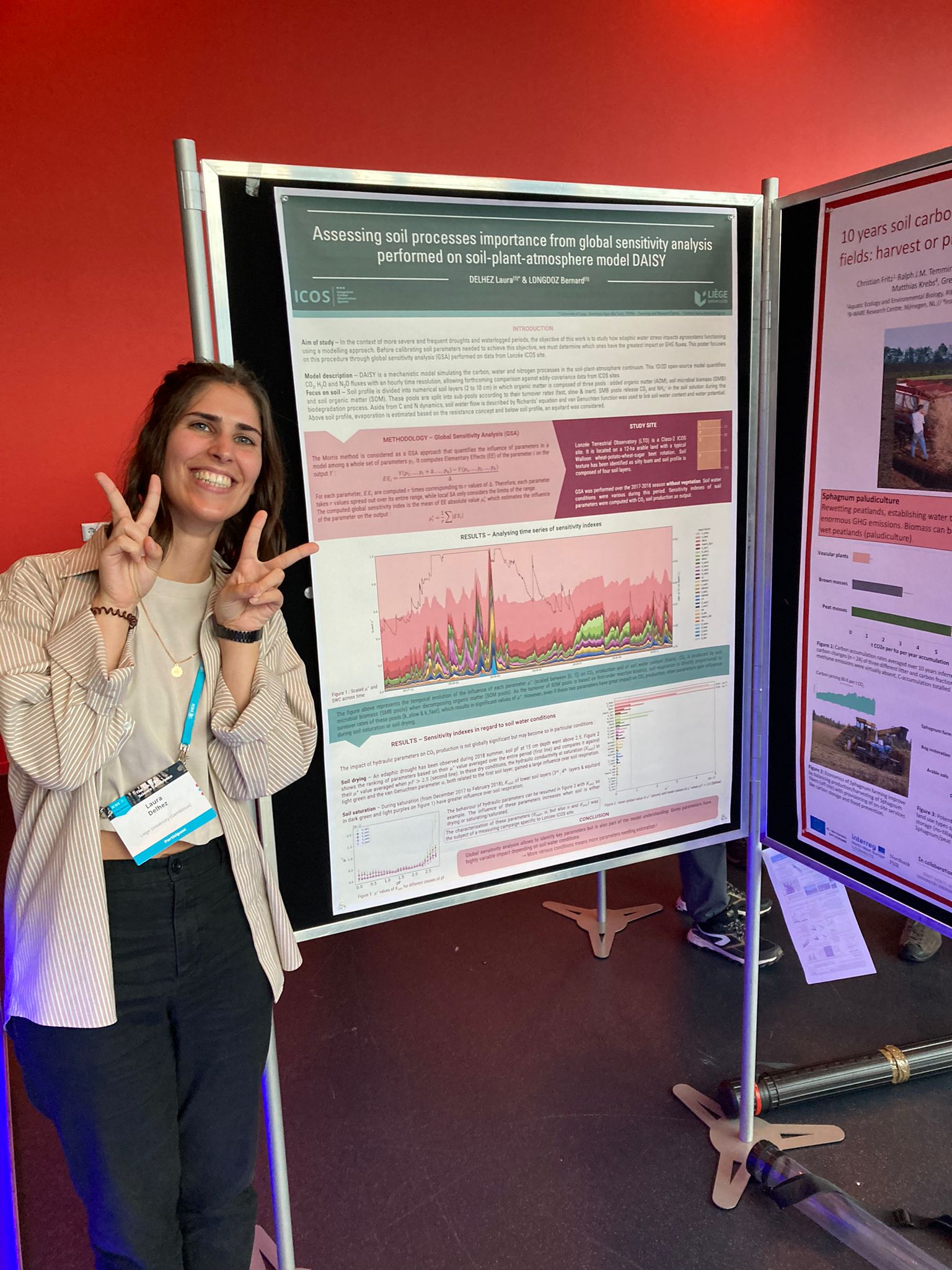 Register for the conference
Are you eager to find out about the data collected at the ICOS Belgium stations or interested in exploring new possible collaborations in the future? Join us during the ICOS Belgium Science conference in Brussels on 20 April 2023.
Important! Did you already send us your abstract? It is no longer needed for you to register. You were automatically registered for the conference when you submitted your abstract.
Registration Fee
The conference will be free of charge. This includes access to the conference, catering (as indicated in the conference program), a digital book of abstracts including access to the slides and posters presented during the conference.
The ICOS Belgium Science Conference 2023 aims to be a fully in-person conference. If the conference cannot take place physically we will move to a completely online conference. We aim to decide upon this no later than 1 month prior to the conference.